Welcome to Beyond Research, a knowledge resource of
Beyond Social Services
dedicated to fostering restorative and strengths-based approaches to partnering young people and families, and building inclusive community networks.
Features

Pathways to Academic Excellence for Students of Low-income Families
Author: Ng Xiang Long and Jessie Li (2014)
Lee Kuan Yew School of Public Policy


In this study, it was found that 63 percent of primary school children from low income backgrounds are failing at least 1 subject and 26 percent are failing 2 subjects. The high academic failing rate of primary school children from low-income families in Singapore is a key concern for Beyond Social Services. This study also seeks to investigate the factors inhibiting academic excellence for this group and suggests way in which the community and other stakeholders can help improve the situation.
Click here to read the full report.
A Collection of games for Experiential Learning and Team Building
Author: University of Bamberg Social Work Department


A collection of games compiled by University of Bamberg Social Work professors and students for the purposes of group engagement. These activities and games are designed and organised into 5 categories:
1) Getting to know each other
2) Warm up
3) Problem Solving and group acheivement
4) Concentration and Teambuilding
5) Trust Games

Download Collection of Games for Experiential Learning and Team Building
You may find more resources on Adventure Based Social Work Practice
here
Analysis of Donor Profile and Nature of Donations: Financial Year 2012 and 2013
Author: Ng Sing Chuen (2014)

This report examines the nature of funding Beyond recieved in Financial Year 2012 and 2013. It also analyses the variation and changes to donation streams within this timeframe

Click here to read the full report.
A Case Study: Recruitment and Management of Volunteers in Beyond Social Services
Author: Noel Tan (2013)

This paper examines issues of recruitment and retention of volunteers in Beyond Social Services. Beyond Social Services, like many voluntary welfare organisations in general utilises a a low administrative cost per unit of fund raised. Thus Beyond relies heavily on volunteers for support. Furthermore, Beyond's philosophy of community involvement makes it a requirement for volunteer participation to be involved in her programs. In order for the organisation to expand programs and provide more comprehensive services to the community, it is necessary to expand her pool of volunteers by recuiting more volunteers, at the same time, to improve the retention rates of exisiting volunteers.

Click here to read the full report.
Beyond Beyond: Building a Community Vision for Youth in Ang Mo Kio
Author: Goh Jia Min Charmian (2013)
Chua Thian Poh Community Leadership Programme, National University of Singapore

A key aim of Beyond Social Services (BSS) in Ang Mo Kio (AMK) is to promote a high level of community participation amongst children, youth and caregivers. In light of BSS past engagement with the AMK community as well as recent trends, there is a compelling need to prioritise community efforts, mobilise resources in the community, and encourage greater ownership in the community through the process of building a community vision. In a series of qualitative interviews with youth and caregivers from the AMK community, this paper chronicles the common themes in their respective visions for the AMK community, and examines how BSS can partner the community in striving towards a common vision.

Click here to read the full report.
Evaluating the Success of the Community Engagement Component of the Youth United Programme
Author: Joanne Archana Bala, Sim Siew Ee (2013)
Lee Kuan Yew School of Public Policy

Youth United Programme is one of the social programmes championed by Beyond Social Services to reach out youths residing or hanging around lower income neighbourhoods to curb delinquency, anti-social and other harmful behaviours among them. Social workers in the programme aims to be an adult friend that advocates for the youth to be engaged in community
activities and contributing to the community's wellbeing. The Youth United Programme serves as a resource that encourages the community to adopt restorative approaches towards the
management of juvenile delinquency and other youth related issue. It is believed that, to be
effective, Beyond Social Services has to continually cultivate partnerships with family groups,
the residents, grassroots organizations, the police, youth-serving agencies and our larger
community. This Policy Analysis Exercise aims to evaluate the success of the community engagement component of the Youth United Programme and see if Beyond's asset based model of community development has been successful.
Click
here
to read the full report.

Tackling Juvenile Delinquency: Enhancing Restorative Justice in Singapore
Author: Tan Wen Jun, Zhang Jialin, Faizan Rafi Hashmi (2013)
Academic Advisor: Professor Jeffrey D. Straussman
Lee Kuan Yew School of Public Policy

This paper aims to examine Singapore law and social policies regarding juvenile delinquency and offences committed by young people, explores best practices in the field and to provide policy recommendations to combat juvenile delinquency and integrate youth in the community. The authors recommend the enhancement of Restorative Justice in Singapore through addressing legislation, increasing diversionary efforts and community-based restorative programmes to tackle delinquency.

Click
here
to read the full report.

The Life Situations and Experiences of Youth who were with Beyond in the 80's and 90's
Author: Samuel Tang, Anuja

A retrospective study carried out to understand the current situations of youth who had been with Beyond Social Services in the 1980's and 1990's, to gain an appreciation of their experiences and also to find out how Beyond had impacted them. The study took the form of a structured questionaire and in an depth interview that could possibly signal that when a family has sufficient opportunities to move out of poverty. Additionally factors which contribute to moving out of poverty through building resilience and community support were assessed.
Click
here
to read the full report.

Click
here
to read the research brief.

Click
here
to view the powerpoint slides.
Behind the SALT Mirror
A whole new section has been created to capture the weekly reflections and sharing of community workers and volunteers of Beyond Social Services as they go about their work with the various communities they work with.
Eleven Years on...
Author: Matthew Lo (2012), former Community Worker
Beyond Social Services,
Having met 3 youth recently whom he had worked closely with eleven years ago, Matthew reflects upon their life journey and gets to understand a little bit more of how they got to where they are today. His thoughts are narrated down in a reader friendly manner, and it is reflections like these that inspire us to undertake a larger scale study to reconnect with our past service users, and understand their social and economic evolution.
Click here to read his reflections.

The Effect of Sports on Youth Resilience and Well-Being
Author: Vu Thu Trang
Through semi-structured interview and observation of 50 youths at Beyond Social Services, the study examines a relationship between sports and well-being, mediated by four domains of the Circle of Courage. The results show that type and duration of playing sports influence the sense of mastery, independence, generosity and belonging amongst youth at-risk. Sports also have an implication on youths' general state of well-being. The results could be used for further improvements of youths programs at Beyond to tailor youths' developmental needs.
Click
here
to read the full paper.

Click
here
for the author's thoughts on how to study generosity.
Family Group Conferences: Practice for Empowering People to make decisions for themselves
Authors: Christian Schulze and Elisabeth Schwarzloos
This paper describes the history, current implementation in the world and philosophy behind the theoretical model of Family Group Conferences (FGC). In addition, the paper also explores how the practice of FGC is consistent with the helping principles of Beyond Social Services, such as empowering beneficiaries to be heard and acknowledged as decision makers in the social service, education as well as criminal justice system. 10 case studies of FGC which were facilitated by staff of Beyond Social Services are analysed for the benefit of the practitioner who may wish to know more about FGCs or are thinking about initiating FGCs in their agencies.
Note: While some parts of the Title page, Introduction and Abstract are in German, it is followed by English translation. The main body of the paper is in English.
Click
here
to read the full paper.
Singapore Youth Resilience Survey: Examining the Stressors, Risks and Resilience of Young People
Authors: Seah Pei Kwang, Samuel Tang
The Singapore Youth Resilience Survey examines the resiliency of young people in Singapore through protective internal factors, such as the sense of Belonging, Mastery, Independence and Generosity based on the Circle of Courage (Brendtro, et al., 1990) as well as external factors such as willingness towards at risk activities due to peer pressure and other stress factors.
Survey findings found links between the resilience, stress factors, emotions at home, willingness to try at-risk behaviors and social skills. It also emphasised the need to foster greater resiliency amongst early adolescent teenagers, in order to help them cope with the stressors of their environment. This would not only reduce their vulnerability towards at-risk activities, but also provide emotional well-being critical to this stage of development.
Click here to read the Executive Summary.
Click here to read the Abridged Report.
Click here to read the Full Report (Complete with correlational statistical tables).
When Larry was late again for school, no one bated an eyelid. He had a long record of offences and was suspended from attending classes. Larry had a reputation for being defiant and the teacher that had the most dealings with him was the Discipline Master. Sadly, these dealings became a pattern that led to Larry attending school infrequently because of suspensions.
Thankfully for Larry, an experienced teacher noticed that a problem solving method had become a problem. He approached Larry and suggested that there must be a very good reason why his discipline record was so bad. No reasonable person would actually want to be in so much trouble. It took a while for this teacher to gain Larry's trust but he soon learned that Larry had developed a sense of resentment towards the school because he never felt understood.
Larry's personal life was filled with various challenges and recently, he was diagnosed with diabetes. Unable to cope with the demands of managing his illness, Larry often found himself late for school. After being repeated suspended Larry gave up trying and decided to believe that the school was unreasonable. This teacher did not give up on Larry and reminded him that while the school did not care for his defiance, they cared for him. He arranged for Larry to keep his medication in school and made sure he had he had his meals regularly. A few days ago, we asked Larry how he was doing and he replied that he has calmed down and is less rebellious because a teacher had shown him how to be calm in the face of difficulties. "He doesn't shout at me and so I should do the same" reasoned Larry. "He also helps me with my medication and this shows me the school cares."
Our recently concluded survey on youth resilience revealed that there was a consistent drop in resilience for students after Secondary 2. Lower secondary respondents aged 12-15 years, scored significantly higher in resiliency indicators, felt less stressed in school and had less number of stressors in general. They were more reluctant to try at-risk activities, as compared to upper secondary respondents.
This finding is not surprising as it coincides with the stage of adolescent development where significant biological, cognitive, social and emotional changes occur. We believe that efforts to increase resilience among upper secondary students will go some way in reducing at-risk behaviours. Larry's cooperative behaviour is very much the result of one teacher assuring him on behalf of the school that he belonged.
The use of Multiple Intelligences and Comunications Style Inventory in group work with troubled teenagers
Author: Germaise Tan Jiang Ling


Many youth today in Singapore are not meaningfully engaged. This often leads to what society views as problem behaviors as the youth seek to get rid of this boredom and fulfill their need for excitement and change. With the aim of engaging a group of such youth, a 2 day experiential learning based camp was organised with pre and post questionaires on self awareness of Multiple Intelligences and Communications Styles administered to the camp participants.
Click
here to read the full report
Beyond Social Services' views on the implementation of the United Nations Convention on the Rights of the Child (UNCRC) in Singapore 2010
The UNCRC is an international charter that sets out the comprehensive set of rights – civic, cultural, economic, political and social, that a child should have. On October 1995, Singapore became a signatory to the UNCRC, pledging its commitment to the promotion and protection off children's rights.
Key points:
1) The Children and Young Person's Act does not cover youths between the ages of 16 and 18.
2) The age of criminal responsibility of children has not been set to an age above 7 years.
3) Corporal punishment is not prohibited in institutional settings
4) Measures to address Singapore's competitive school system can be improved
5) Improve access to affordable child care for low income families
6) Increase the capacity of institutions, facilities and services that render assistance to parents and legal guardians who are 'beyond parental control'
7) Improve access to health care and education of children who are not Singapore citizens
Click here to download our views.
Second Round of Feedback on the CYPA (Amendment) Bill
On the 22 Nov 2010, an amended Bill 35/2010 was read in parliament. After studying the changes, we were heartened to see some of our feedback was considered and incorporated into the Bill read in parliament. The following is our second round of feedback on the bill read in parliament.
Key Points:
1. The necessity for the power to enter "Voluntary Care Agreements" and its purpose is unclear if the child is not deemed to be in need of care and protection. The potential for these agreements to be non-voluntary in nature is high and could possibly lead to the removal of children without the necessary judicial oversight.
2. Power to remove children should only be exercised when there is a real fear of imminent physical or psychological danger. Without the appropriate safeguards, having such power creates situations where caregivers may be impelled to sign Voluntary Care Agreements
3. For families that are not willfully or deliberately neglectful of their children, and where children are not at risk of significant harm, the state should act to ensure appropriate assistance and support is rendered for these families to care for their children. This principle will prevent the discrimination of disadvantaged families from being allowed to care for their children.
Click here to download the full report detailing our second round of feedback. If you have any comments about our views or feedback, please don't hesitate to contact us at spk@beyond.org.sg or Samuel@beyond.org.sg
Public Consultation on the Draft Children and Young Persons (Amendment) Bill
The Children and Young Persons Act (CYPA) has been the key legislation that provides for the welfare, protection and rehabilitation of children and young persons in Singapore since 1949. It has undergone 2 major revisions since then in 1993 and 2001. In 2010, the government held a public consultation from 29 Sept 2010 to 15 October 2010 via the Reach feedback portal.
Beyond Social Services participated in this exercise by submitting our feedback.
Key points:
Need for law to set down guiding principles when it comes to care, protection and welfare of children
Views of children and their parents should be obtained and considered in all judicial and administrative proceedings affecting the child
Powers of the Protector to ascertain whether a child or young person is in need of care and protection must be appropriately safeguarded to prevent high incidence of false positives.
The law should provide better guidance upon which removals of children from their families are appropriate
New section that stipulates that parents who fail to meet conditions of the bond to exercise proper care and guardianship of the child or young person are liable to jail term is unproductive
Homes run by the government should be subject to the same regulations and standards as those run by Voluntary Welfare Organisations
Click here to download the full report.
The Singapore Youth Resiliency Survey (SYRS)
*NEW study – we are looking for secondary schools to participate. Please contact Pei Kwang on 6375 2940 or email spk@beyond.org.sg.
The Singapore Youth Resiliency Survey is a MOE-approved study and is partly funded by a National Youth Council Research Grant.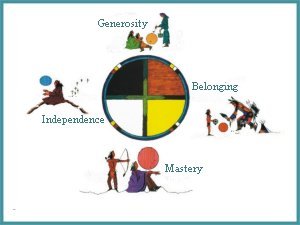 How resilient are Singapore's youth? Over the past two decades, young people 'at-risk' have captured widespread media and public attention, spurred by issues such as violence, teen pregnancy, substance abuse, gambling, suicide, and increased rates of first-time offending, among others. Whilst it is imperative to attend to behaviour that put young people in trouble, the old approach to fire-fighting delinquency by focusing on the problems of young people brought about intervention and prevention programmes that were later evaluated to have limited success. Recent approaches to engaging youth have instead, entailed a more strengths-oriented take on resiliency - the capacity of young people to respond to risk factors around them, and the extent to which protective factors in their communities play an integral role in keeping them safe, valued and cared for.
Based on a resiliency model (developed by Reclaiming Youth International), known as the Circle of Courage, this survey is intended to deepen our understanding on how far Singapore's youth find themselves resilient, and what strategies could be put in place in order to nurture their strengths and resources. In mobilising a sample size of at least 1,500 teens between the ages of 13 & 18, drawn from diverse income groups, ethnic and educational backgrounds, the study is intended to assist caregivers, professionals and other community stakeholders tailor initiatives that help build and strengthen resiliency through four universal areas of a young person's development: independence, belonging, mastery and generosity.
Click to download the survey booklet
Unless otherwise stated, all content contained in this website are copyright of Beyond Social Services. No use of images or information contained herein is permitted without the express, written consent of Beyond Social Services.